What is Team Molly?
We are a  group that gets together to raise awareness and funding for the Molly Johnson Foundation.  We participate in a number of events that include everything from running, cycling, and triathlons, to social gatherings and training groups. The common link is the desire to raise awareness and donations for special needs families.
Current Events
Kentucky Derby Mini Marathon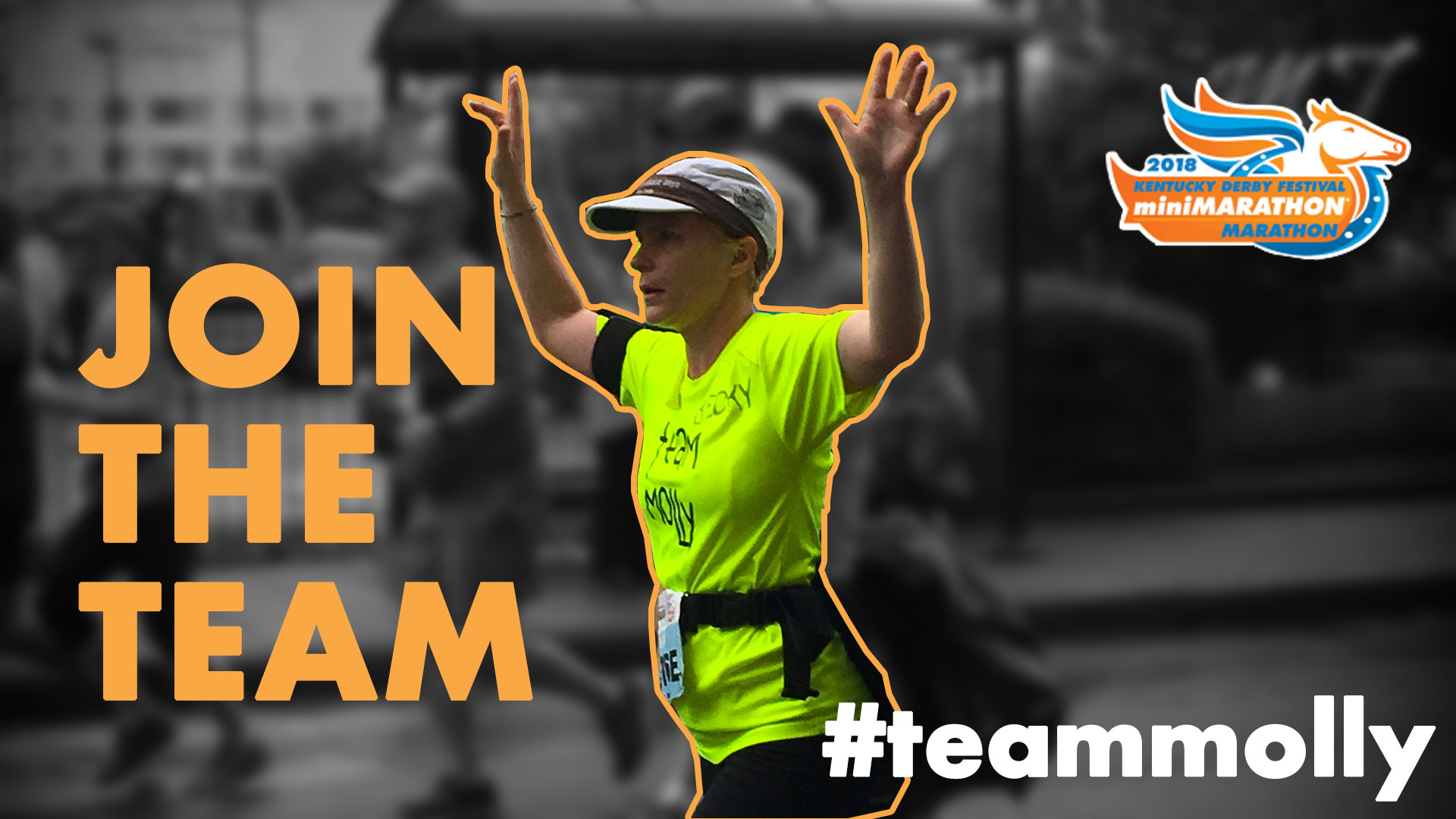 It's time to start recruiting for Team Molly for this years Kentucky Derby Festival Mini-Marathon. The goal is to get 500 people to run with our team. Each person is to try to raise $100 or more, plus entry fee, to support The Molly Johnson Foundation.
If you know people that are planning to run or you think might be interested get after them, we need all the help we can get. If they've already registered that's fine, they can still join the team. Remember, you don't actually have to run the race, walkers are always welcome. This is about helping children with disabilities, not winning a race.
Step 1
Register for the race
Start by registering for the race at the link below.   If you have already registered you can skip this step.
Step 2
Create Your Fundraising Page
Once You Have Registered Be Sure To Sign Up For Team Molly by clicking the link below and choosing The Molly Johnson Foundation.
Step 3
Share Your Fundraising Page
Share the link to your Fundraising Page.  Encourage people to join us in supporting those in need.  Share on Facebook, Twitter, LinkedIN, Snapchat, whatever your preferred social network may be.